Your prayers and financial support enable On Eagle's Wings to partner with local communities to run Bible Camps in the most remote locations across Northern Canada.
Hint : You can click an image to see a larger version
On Eagle's Wings Bible Camps have contributed to the spiritual development of northern children since its inception in 1999.
On Eagle's Wings is the biggest contributor to building faith in Tuk, and has been for many years.
We are a CRA registered charity, primarily funded through donations of individuals and organizations across North America.
Every donation helps us with our mission of serving the Church and individuals in remote and isolated communities in Northern Canada.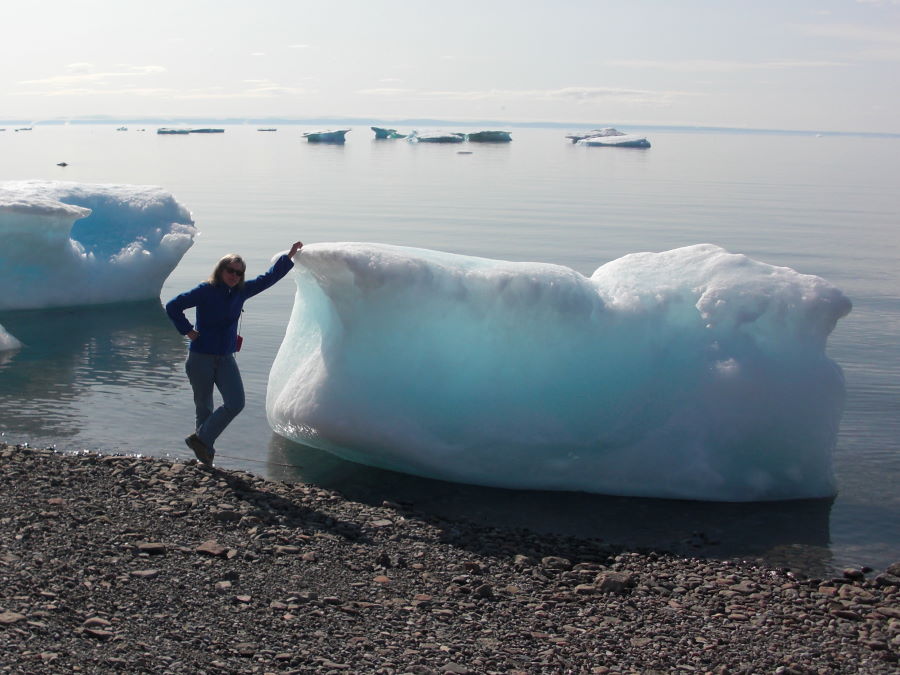 To the ends of the earth...
At On Eagle's Wings we serve communities at the top of the world. Quite literally. This photo was taken a steps away from the location of one of our Bible Camps in the hamlet of Grise Fiord. This is the northernmost civilian permanent settlement in Canada, and this iceberg was photographed in July!
The population of around 130 Inuit regularly invite On Eagle's Wings Ecumenical Ministries to help serve the communitiy's spiritual and pastoral needs.
Not many people travel this far north, so it is our delight to share the Good News of God's love, to the very ends of the earth.